HostBill 3.1.0: PowerDNS integration
Start your Managed DNS hosting service today with free PowerDNS and HostBill. Give your customers full control over DNS records with feature-rich clientarea.
For more information go to PowerDNS feature page
Improved OnApp integration
Now you can use precise HostBill metered billing with OnApp packages - bill clients for used resources, send detailed reports, track resources usage. Full control over cloud with brand new, redesigned and easily rebrandable clientarea
More informations at OnApp feature page
5 new orderpages
Stand out from the competition with 5 new, flexible orderpages. Get more details and configuration guides at orderpages overview.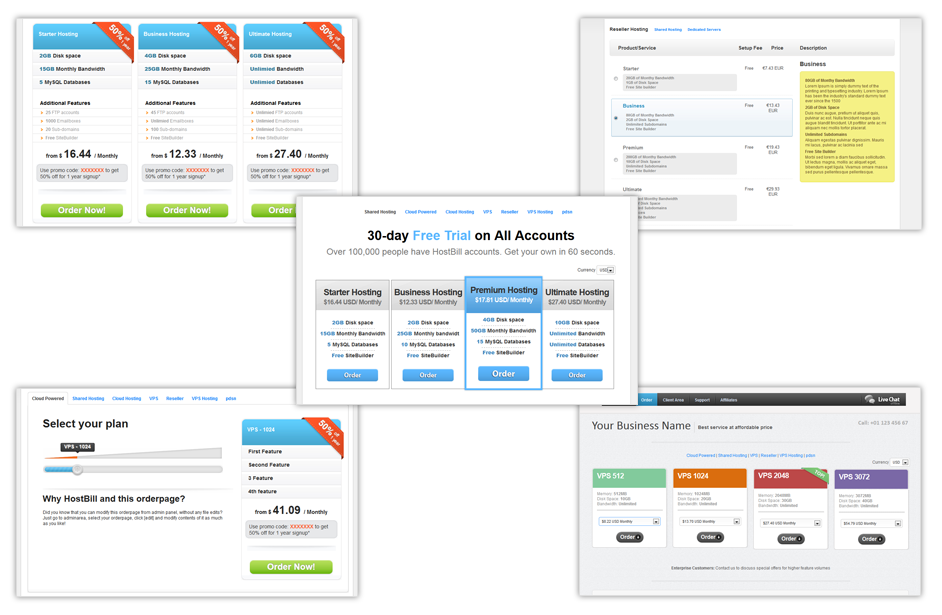 Ticket notes: Mini collaboration tool for administrators
Let your staff members cooperate on resolving support issues fast and track issue resolve progress with simple, free collaboration tool.