Domain suggestions
Coming up with a name can often be the most difficult part of a web project, very often you come up with the perfect name only to find out it is already taken.
With domain suggestions you can help your clients with this task! Watch video!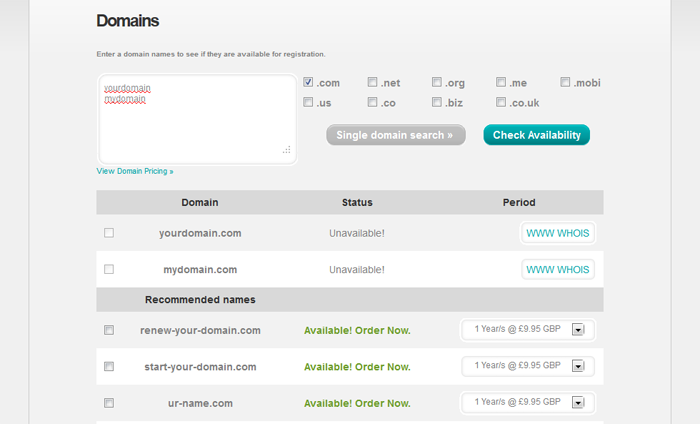 Available for most cart templates
Domain suggestions will work with most of HostBill cart templates only with a little bit of configuration from your side! Watch video!